You can use our duplicate finder to locate duplicate images that have been uploaded to your portal. The duplicates are found based on pHash comparison. You can decide which of the duplicate images should be marked as original and you can delete other duplicate images. Currently, there is no option to resolve or ignore duplicates.
Skip directly to
Contact your Customer Success Manager to discuss if the Duplicate Finder can be enabled for your portal.
Navigate to the Asset Bank.

Click in the toolbar.

Note: You can also find duplicates from a search query or after filtering your Asset Bank.

In each row, you will see a set of images, with their asset title, description, and tags, that are considered duplicates. 

The first image displayed is considered the original image, but you can click Make original for a different image to update this.

a. The original image is chosen based on most pixels (width * height). If they are all the same it ranks on the 'date uploaded.'

To delete a duplicate, click the trashcan icon beneath the image or choose Delete all duplicates (#) to delete all non-original images.

Note

Currently, metadata is not merged with the original image, so if you decide to delete a duplicate, its metadata gets deleted as well.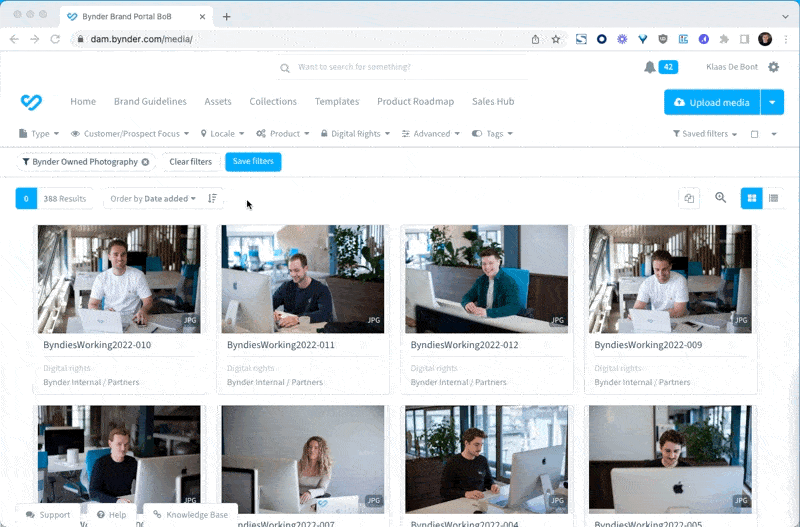 Click to enlarge
We find duplicates based on pHash (perceptual hash) comparison. We turn the image to black and white, make it smaller, and calculate the hash. When you run the duplicate image finder, the hashes are compared and if they are the same, these images are considered duplicates
Additional information
You can also search for duplicates during upload or in the waiting room. Contact your Customer Success Manager to learn more about enabling these features and any associated costs.