You can select a background color in Studio to create contrast, unify design elements, and reinforce your brand identity.
Navigate to Studio.
Either create a new design or edit an existing one.
Once in the Design Editor, click  and select Design Settings from the dropdown menu.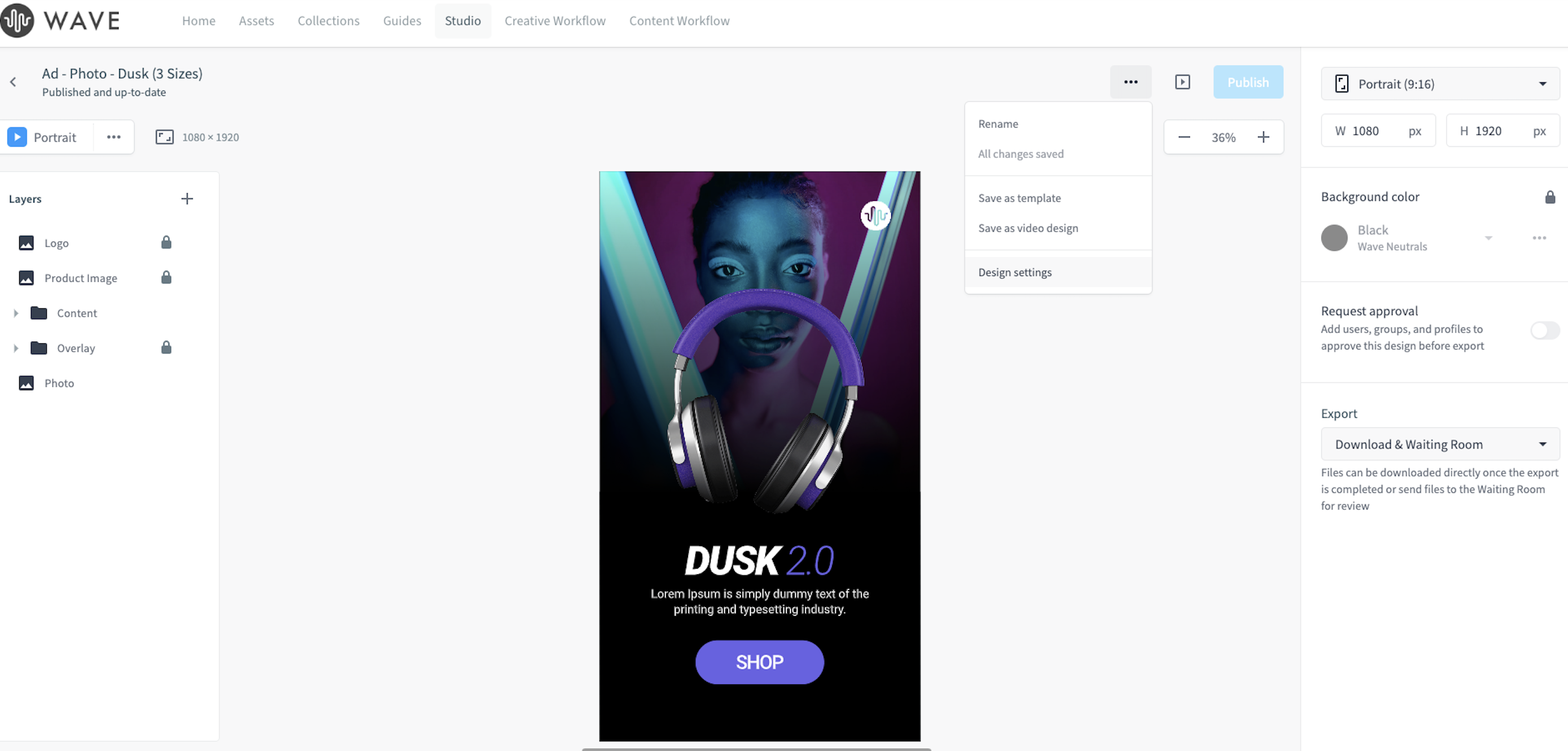 4. On the right-hand side, you will see the Background color section.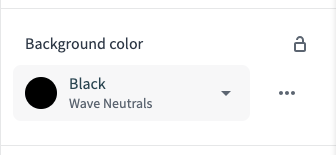 5. You have two options when selecting the background color.
Enter a custom color via a hex code or by clicking the colored circle (icon) and using the color picker.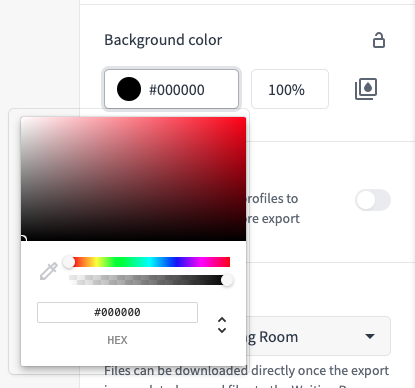 Note
Additionally, you can offer your Content Creator the ability to change background colors by making sure the background is unlocked

and by configuring the background styles within the brand color section.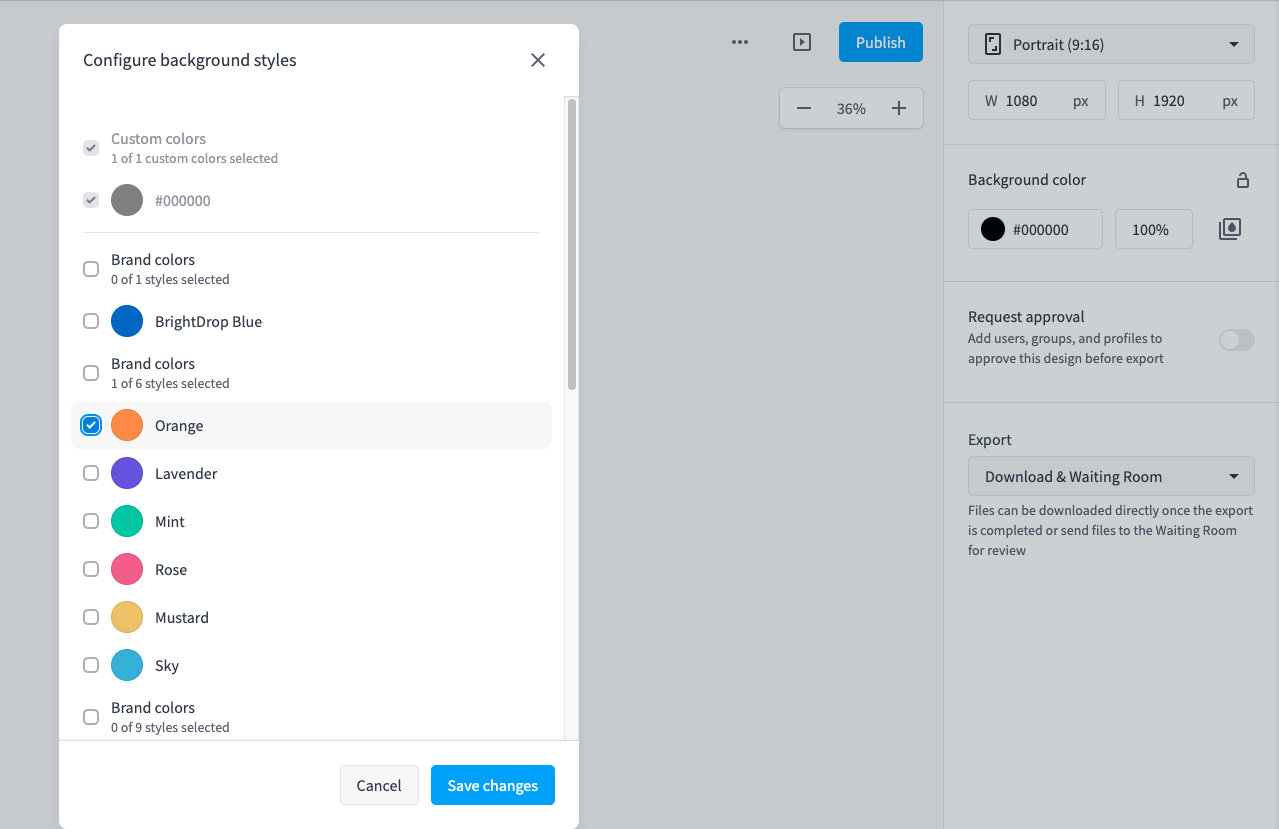 6. Click

to Save changes. Once you've made your changes click Publish in the upper right corner.