When you no longer need assets you can delete them from the Asset Bank. After removal, the assets will remain available in the trash section of the portal for 30 days.
Removing assets may not always be the preferred choice. If assets became less relevant or when they should only be visible to certain permission profiles you may want to archive them or set them to limited usage instead.
Find out below how you can remove assets from the Asset Bank.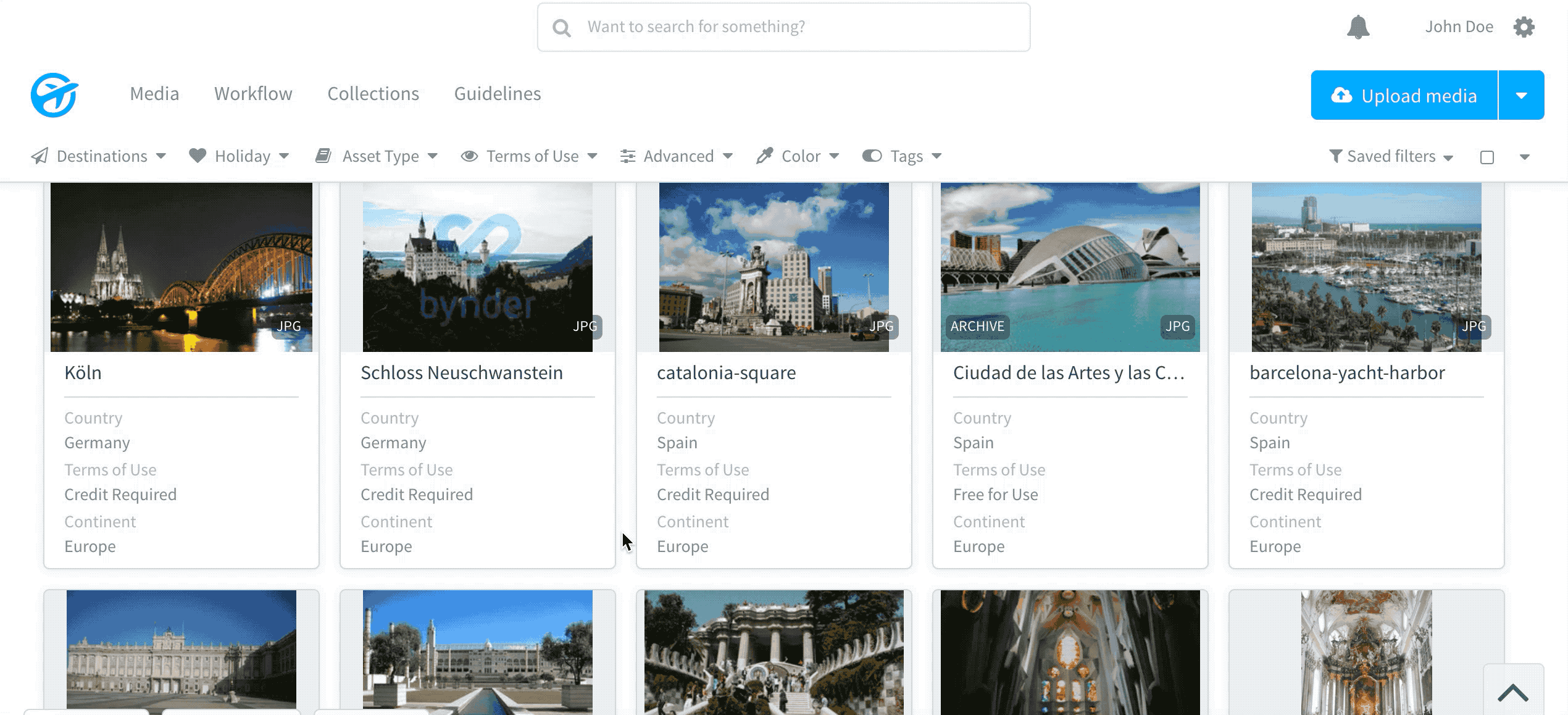 Follow the steps below to remove assets from the Asset Bank.
Go to the asset overview page.

Select the assets you want to remove.

Click the button that appears in the top right corner of the filter bar.

Read the warning message carefully and click Delete to remove the assets.
The assets will be moved to the trash, where they'll stay for 30 days. If necessary, you can restore the assets within those 30 days.