Surveys are key to determine if you are working in the right direction to increase user adoption. By engaging the end user to voice concerns and improvement requests, you will gain valuable insights and get a better understanding of pain points.
Put simply, surveys are a method of gathering information from individuals. For many organizations, it's a useful tool to help determine if their strategy for increasing user adoption is ticking all the right boxes.
Gathering feedback about user queries, concerns, and suggestions helps you to recognize typical pain points, and gain a better understanding of how you can keep users satisfied.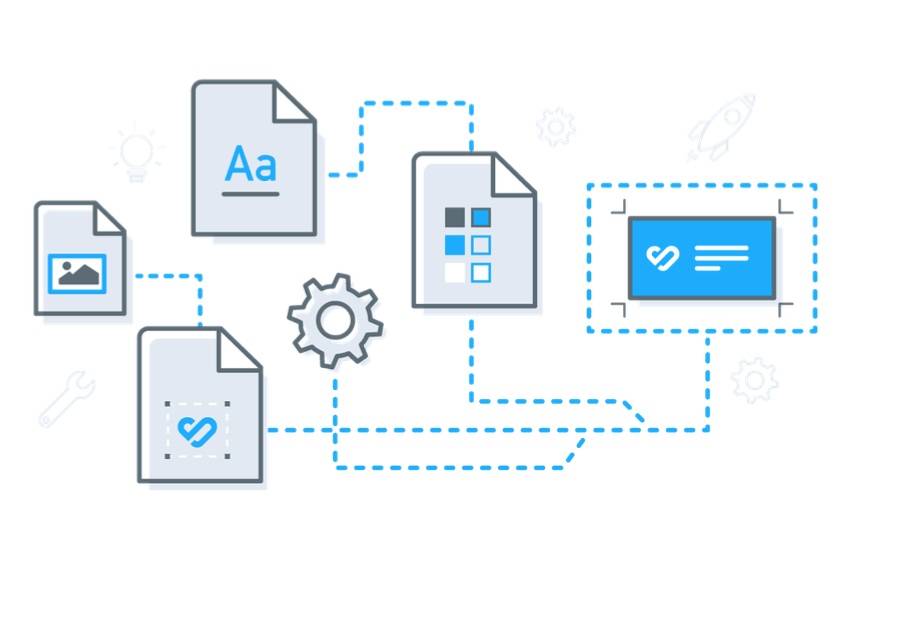 Thanks to a surveys users from various departments can share tips and tricks, and the portal can gain in user-friendliness. Additionally, you might gain unbiased user feedback to help you make the right decisions.
Before you gather you feedback, take a moment to think of how to prepare your survey. The following information will help you design and draft it.
Before you start, list your objectives. These questions could help identify them:
What am I trying to achieve by sending out the survey?

When in the user lifecycle should the survey be sent out?

What challenges are the end-users facing with the DAM (content, knowledge, features)?

Who should the survey be sent to (departments, type of users)?

Where are the users located (geographically: country, region), and how will surveys be sent out to them?
When determining the goals of a survey, you should consider what type of data you are trying to gather. Knowing this will then shape how you frame the questions: would you like to gain insights into who is using the portal (more general and quantitative), or get more specific knowledge on how users are actually using it (more lengthy and qualitative)?
As a general rule, you should ideally ask some general questions first before delving into more user- specific questions to help gather more well-rounded responses.
An effective survey relies on asking the right questions. That way, you're only gathering data that is relevant to the purposes of the research. Surveys should typically combine open and closed questions in order to collect a diverse range of feedback.
Open questions (more than a one-word answer) gather a variety of qualitative user responses to help recognize challenges and opportunities. Given the 'open' nature of the questions, respondents have greater freedom to respond exactly how they like, sometimes providing valuable information that you weren't initially looking for.
Closed questions (typically "Yes" or "No" answers) provide direct responses to more specific questions. They're more easily measured and analyzed when drawing conclusions from the data.
The length of a survey can be just as important as how it is framed. Too long, and you may struggle to get respondents to complete the survey. Too short, and the data may not be informative enough to draw reliable results.
Getting the balance right and informing respondents of the survey length beforehand is crucial in achieving high response rates. To help you quantify this, surveys should typically fall into one of the following categories:
A short survey including only one or two questions (1-2 minutes)?

A medium-sized survey that will help grasp some challenges and opportunities (3 - 5 minutes)?

An extensive survey that covers all aspects of your DAM portal, searching methods, features, adoption, content, etc. (5 - 10 minutes)?
Think of questions that can be answered by all users.
What department do you work in?

Which country do you work in?

What is your job role?
How often do you use Bynder?

What do you use Bynder for?

Do you find the DAM portal useful?

Do you find the Bynder wizard tutorials helpful?
What is your preferred search method?

Which filters do you use most often?

How easily can you find what you are looking for in Bynder?
How do you currently share files with internal colleagues?

How do you currently share files with external parties?

How often do you use the "Share your files" functionality?

How often do you create collections?

Have you ever received collections?
Surveys don't have to be all about gathering responses. For better engagement, you can take the opportunity to offer respondents tips and tricks on using the Bynder portal a er each question. Think of it like 'bitesize training' for users. For example:

Embedding links within the survey to relevant resources are a great way to 'nudge' respondents towards further training and help familiarize users with portal features. For example:
Bynder Knowledge Base training materials:
Useful features:
As with most things these days, you can find many tools online to make your job easier. The following examples are simple and easy to use, helping to speed up the process of creating and sending out a survey:
Once you have collected all your survey data, it's time to analyze the results. The conclusions drawn from the data should ideally give you a clearer understanding of which areas need improvement to boost user adoption.
Tips:
Identify benchmarks, trends and comparisons

Draw conclusions based on user profiles, departments, and/or geographical locations
Once you have analyzed the results, align with your Bynder Customer Success Manager. They will help identify quick fixes and work with you on long-term improvements and a general adoption strategy.