All Studio users can choose to enable audio in a video clip if audio is available.
For Content Creators
Navigate to the Content Editor.
Select a scene that contains the editable video element.
For the video element that you want to enable the audio for, expand the More video options section.
From the Use audio dropdown, select Yes.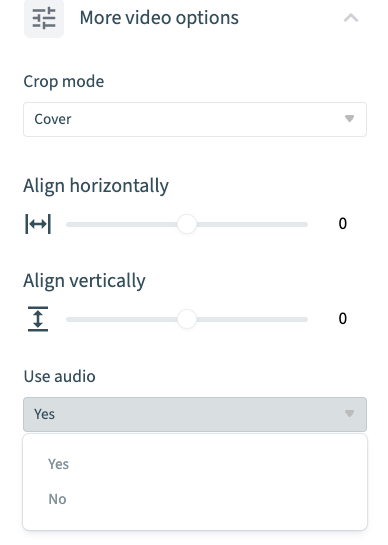 For Content Designers
Navigate to Studio.
Create a new video design or edit an existing one.
Select a video element in the timeline that has embedded audio.
In the properties sidebar, toggle the Use audio switch to enable the video's audio.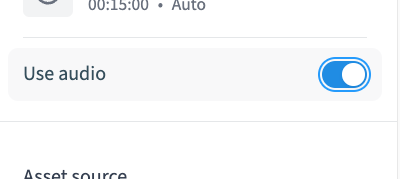 Related Articles